Kohler Bird Valuers
Established since 1990, we are a specialist property valuation firm, operating primarily in the sphere of Family Law and Litigation.
We cover all of NSW, ACT and QLD and have experience through our portfolio valuation work in other states of Australia as well as international consultancy.
We have particular expertise in valuations for family law, litigation, prestige residential, rental assessment, insurance, large portfolios, coastal and high end regional property.
All types and variations on real property are valued ranging through residential, commercial and industrial, to specialised holdings such as tourist and entertainment, air space rights, stratum space, hypothetical development, rural income producing, retirement living, licensed premises, child care centres, medical facilities and the like.
Our instructions come from the Sydney legal fraternity along with interstate family law and litigation practitioners, as well as private individuals requiring our specific services, government and semi-government agencies, and a range of public and private institutions.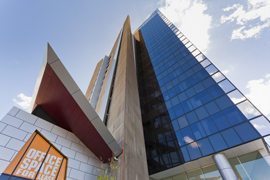 Background
Kohler Bird Appraisals was incorporated in New South Wales and Queensland in 1990 under the directorship of Alan Kohler and David Bird. After several years of prior experience in a major firm, we both believed there was a niche in the marketplace to be filled by a practice concentrating solely on valuation and providing a personalised service, with the company directors concerned in the day to day running of the business, overseeing every instruction request, and involved in all aspects of the on-going process. It was with this in mind that Kohler Bird Appraisals was established, and over the ensuing 20 years expanded to be one of Sydney's largest privately owned valuation practices.
From 1990 our business grew steadily to the point where our Sydney office had a team numbering up to 15 registered valuers plus office support staff, with David Bird as Sole Director and Valuer Principal, and panel appointments from many major lending/financial institutions and statutory authorities.
In 1998 due to the continued expansion of our practice, we purchased and relocated our Sydney office premises to the heritage listed 'Currawong House', at 53 Sorrell Street, North Parramatta, one of Parramatta's earliest grand residences.
Over these 20 years, Kohler Bird was a broad based valuation practice of up to 15 valuers, with an affiliated office in South East Queensland. The firm's main area of work for this time centred on mortgage valuation, though throughout the years there was an increasing specialisation in valuations for litigation, family law and expert witness appointment, along with prestige residential property.
In late 2010 the mortgage valuation practice of Kohler Bird in both NSW and Queensland was merged with a national based valuation company, and the continuing entity, Kohler Bird Valuers, re-focused into a specialised boutique valuation practice focused on family law and litigation valuations and consultancy. Both the NSW & Queensland consultancy operations are now based out of our office premises at North Parramatta, under the directorship of David Bird, with the recent retirement of Alan Kohler, the former Queensland based director of Kohler Bird.